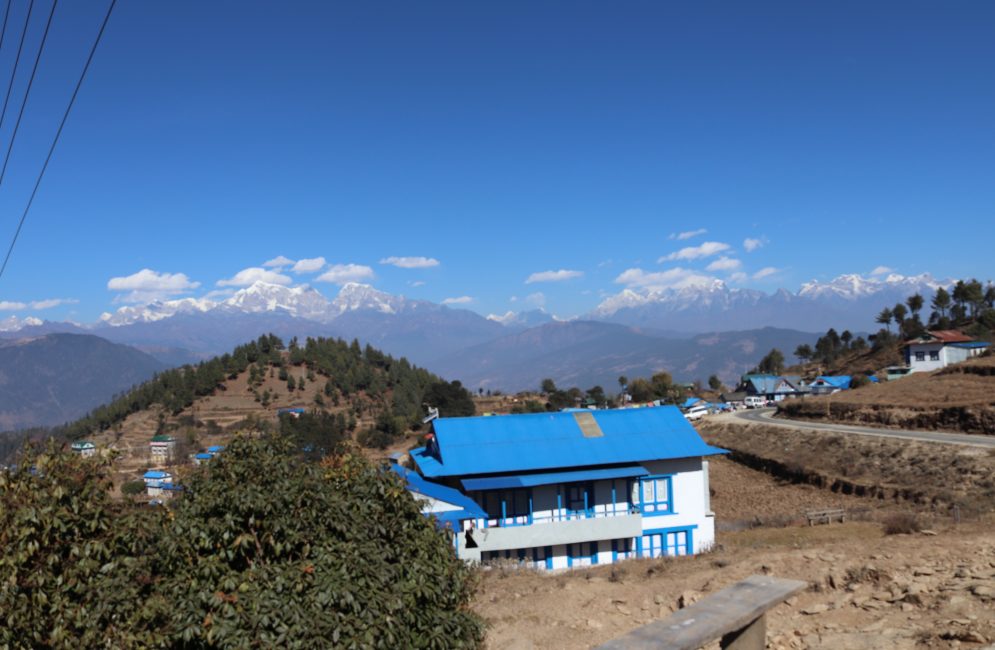 Pikey Peak Trek of 7 days leads you to hidden pockets of Nepal Mid – East south of Everest within Solu district, on least ventured areas by another group of adventurer and trekkers, where you can be in the world of your own for some days in the complete wilderness of scenic rolling green hill a top Pikey Peak.
Pikey Peak which is popularly known as, but it is a high hill with a stunning panorama of the mountain range that includes Ganesh-Langtang-Jugal towards Number and Gaurishankar looking as far towards Everest in eastern direction with Mt. Makalu and Kanchenjunga range of peaks along with striking sunrise views over an array of Himalayan mountains.
Pikey Peak Trek -07 days duration will certainly delights you with exciting walks through rural farm villages of mixed tribes of Mid Eastern Nepal populated by Sherpa, Rai, Magar, Gurung, Newar and Tamang with some Hindu Brahmin and Chettries which makes this wonderful adventure worthwhile to observe local culture of age-old heritage of Buddhism and Hindu religions.
Starting this marvelous journey taking a long and interesting jeep drive on rough dirt road on leaving Kathmandu heading due east, as ride leads past many farm villages and towns with glorious views along the drive, and then finally reaching our trekking point at nice Sherpa village in Phaplu where walk begins and ends with Pikey Peak Trek-07 days trip.
Trek through remote areas into rural farm areas and hamlets then into deep woodland of tall rhododendron-magnolia-pines-firs and oak trees with clouded areas within tranquil environment to reach at the base of Pikey Peak where next early morning hike takes you on top at above 4,302 m/14,114 ft high, rewards you with sweeping panorama of peaks as far as your eyes takes you from far west to central north extending towards eastern zone of mountains with towering peaks of Mt. Everest.
After a magnificent panorama of high Himalayan range of peaks, where return journey takes to interesting places around Junbesi and Thubten Choeling Monastery an impressive Sherpa village and its monastery located on the laps of Numbur Himal, with time to soak within colorful Buddhist culture of native Sherpa then head back to Phaplu for exciting long overland journey back to Kathmandu, on completing one of the most amazing and remarkable adventure Pikey Peak Trekking – 07 Days duration.
Pikey Peak Trek Itinerary
Day 01: Kathmandu to Dhap by Sharing Jeep – 9 hours.
Day 02: Trek to  Jampre(2,920 meters/9,581 feet) – 4/5 hours.
Day 03: Trek to Pikey Base Camp (3,640 meters/11,942 feet) – 6/7 hours.
Day 04: Climb to Pikey Peak(4,302 meters/14,114 feets) with sunrise view then trek down to Loding (2,515 meters/8,251 feet ) – 7/8 hours.
Day 05: Trek to Junbesi (2,675 meters/ 8776 feet) via Thubtenchoeling Monastery – 4/5 hours.
Day 06: Trek to Phaplu (2,413 meters/7,918 feet) – 4/5 hours.
Day 07: Phaplu to Kathmandu by Sharing Jeep – 10/11 hours.
Day 01: Kathmandu to Dhap on Sharing Jeep - 09 hrs.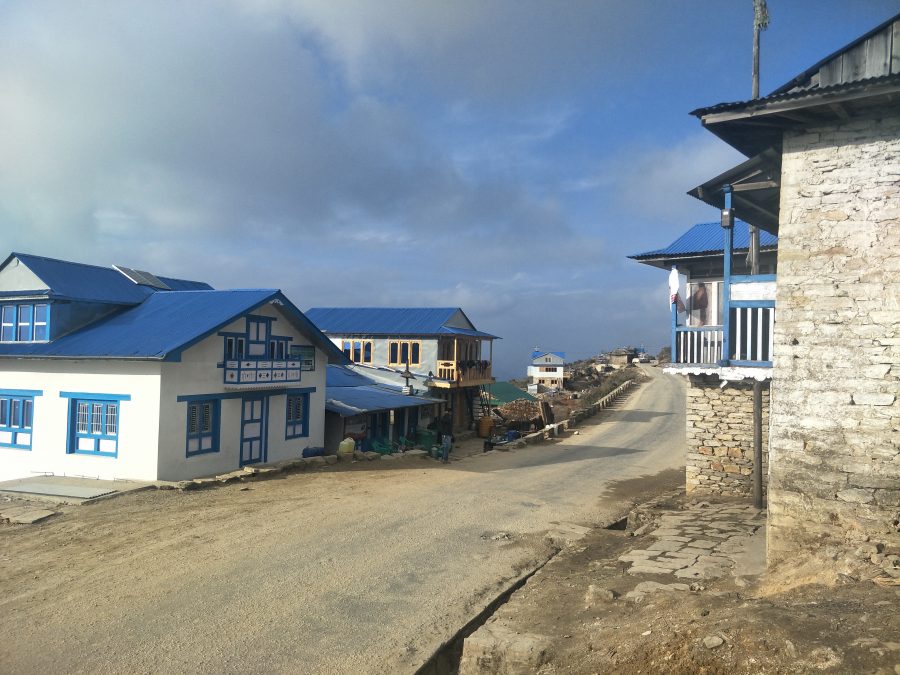 Our great adventure begins with exciting overland journey towards eastern part of Nepal to reach at Solu, south of Everest where drive leads past towns and villages of Himalayan foothills and to lovely place of Dhulikhel.
From this scenic spot drive continues heading east on winding dirt road to Ramechap and to Solu region for overnight stop a nice place on a green valley as journey leads above hills and descend past interesting town and farm villages then arriving at Phalu near Salleri headquarter town of Solu-Khumbu district located southern part of Everest.
Day 02: Trek to Jampre 2,920 m/ 9,581 ft - 04/5 hrs.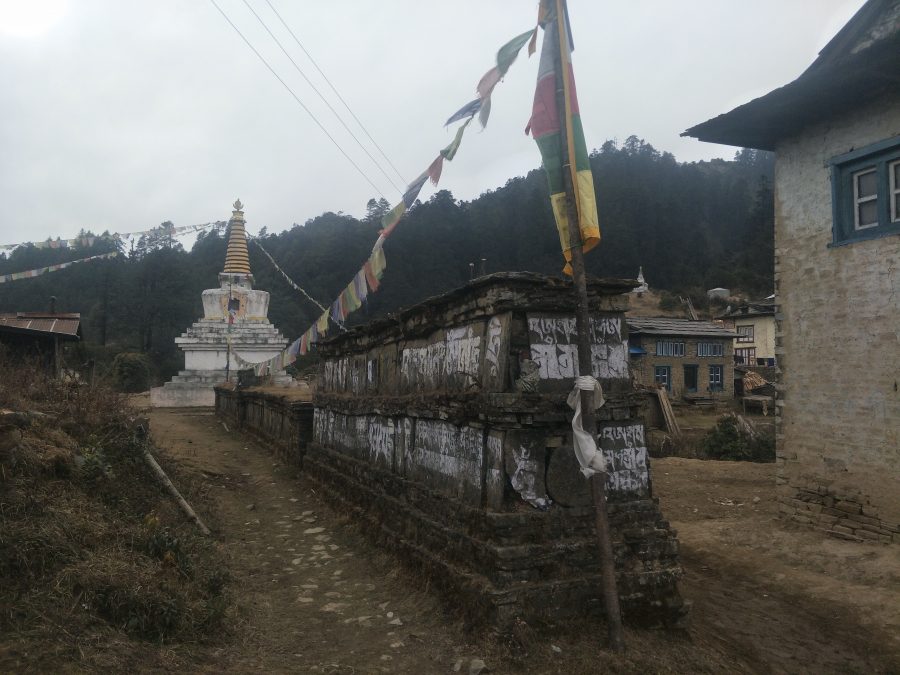 Morning starts on easy moderate walks on winding trail heading into several farm areas and spread-out villages with distant views of snow-capped peaks towards north, as first day trek continues with few stops to observe local farm life and witness the villagers and children as they often see foreign people passing their villages, as walk leads further west to reach at Jampre for overnight stop, a moderate size farm village with time to interact with the local.
Day 03: Trek to Pikey Base Camp 3,640 m/11,942 ft- 06/7 hrs.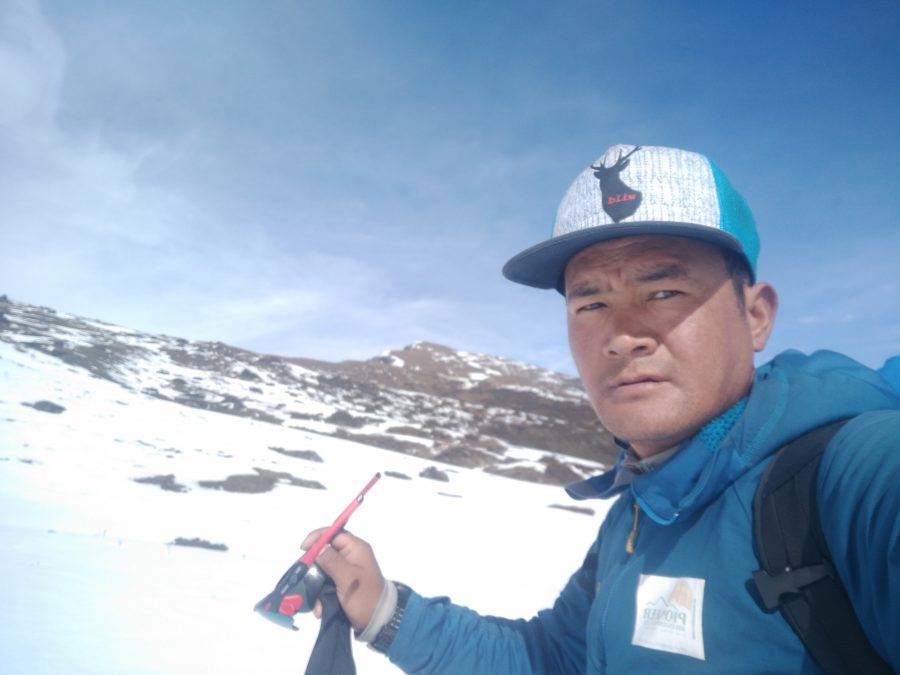 Our second day of the trek leads closer to our major destination on leaving farm villages and human habitation or settlement as walk enters into lovely dense woodland covered with tall rhododendron-magnolia-oaks-hemlocks-pines and fir trees, within serene wilderness as walk slowly lead to a small grazing pasture for domesticated animals of the local villages around.
Pikey Base Camp as this trek is slowly getting much attention and popular where few simple lodges has established around for the comfort of travelers, overnight at Pikey Base Camp and ready for next early morning hike to Pikey Peak top.      
Day 04: Climb to Pikey Peak 4,302 m/14,114 ft with sunrise view trek down to Loding 2,515 m/ 8,251 ft- 07/8 hrs.

Early morning at the crack of dawn start walk uphill carrying pack-lunch as walk leads to well maintained path within deep forested area, as trek continues with some refreshing break in between, and then finally reach our much awaited highlight of the adventure on top Pikey Peak the highest spot of the journey at above 4,302 m high facing outstanding panorama of Himalayan range of mountains along with sunrise that touches the first highest peaks on top Everest.
Pikey Peak top offers views of Ganesh-Langtang with Jugal Himal range of peaks including Gaurishankar-Melungtsse-Numbur and of Mt. Everest includes array of eastern Himalayan rang of peaks, after a great moment within pristine location along with super views walk back on downhill and continue trek towards a nice village of Loding for overnight stop.
Day 05: Trek to Junbesi 2,675 m/ 8,776 ft via Thubten Choeling Monastery- 04/5 hrs.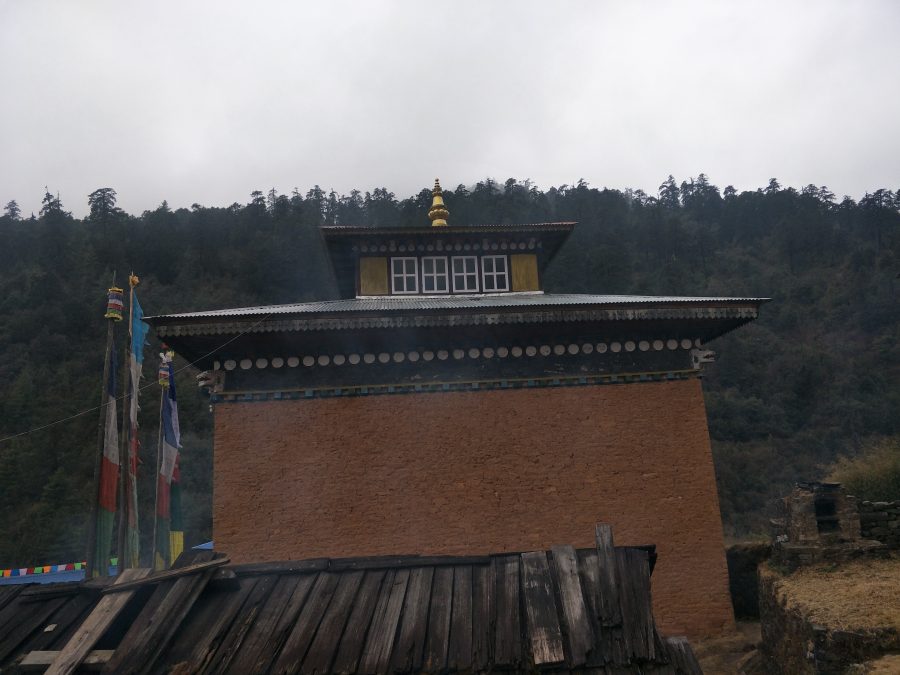 Morning a short walk leads towards and then downhill through dense cool coniferous forest reaching a Sherpa village of Junbesi, a large and interesting village with an old monastery and high school built and funded by Hillary Trust here with enough time to browse around Junbesi village.
From Junbesi village, short walk of few hours to reach a Buddhist nunnery and monastery at Thubten Choeling monastery area, a nice uphill walk on well maintain path leading away from the main trekking trail, where our route heads towards least trekked areas where visitors often use this route, as walk continues facing views of Numbur peaks, slowly our walk reach at Thubten Choeling, with time here to visit inside the monastery and nunnery of great interest and importance to Buddhism followers. 
Day 06: Trek to Phaplu 2,413 m/7,918 ft - 04/ 5 hrs.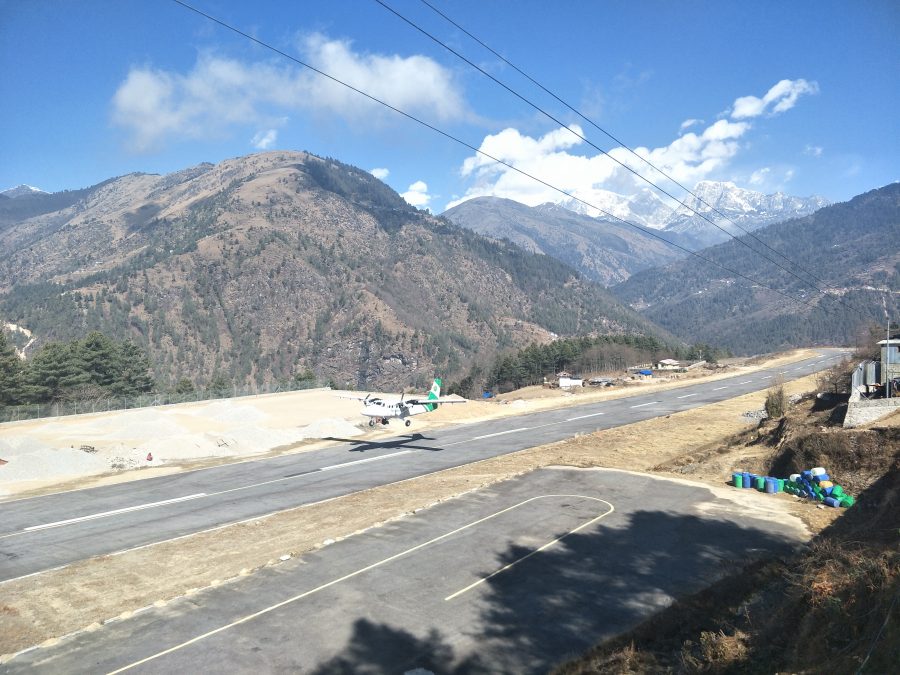 After a pleasant relaxing time at Thubten Choeling Gompa, today a moderate walk back on the main trail back to reach main areas of Solu at Phaplu, a village with a small airstrip, where flight takes place quite often but unreliable transfer into a nice local Sherpa lodge for last overnight stop of the adventure within Solu and Pikey Peak area.
Day 07: Phaplu to Kathmandu on Sharing Jeep-10/11 hours.
Start early morning to reach at Kathmandu from Phaplu on local vehicle like jeep, the continue drive over hills and valley with steep ups and downhill past many farm villages and town till it reaches a good road on the main highway, and then a smooth overland ride back into city life of Kathmandu, and then transfer to your hotels, after a glorious adventure and experience on Pikey Peak Trekking within 7days duration.
Cost Includes
Kathmandu to Dhap and Phaplu to Kathmandu by Sharing jeep.
Picks up and Drops.
All meals (B/L/D) while trekking as indicated by the itinerary.
All mountain Tea house/Accommodation.
English speaking, trained and experienced trekking Guide.
All insurance for guide.
Guide costs including their salary, equipment, transportation, food and teahouse.
Welcome or farewell dinner.
All Government and Local taxes.
Cost Excludes
Trekking Equipment.
Excess Baggage Charge.
Medical and Rescue Insurance.
Hot and cold Drinks.
Personal Expenses (Laundry Service, Phone Calls, Battery Charge,   Bar bills, Hot Shower Boiled water etc.
Porter ($20 usd per day).
Tips for guide(s), Porter (s)
FOR HEAD
Sun hat / Scarf
Sun glasses and Head light
FOR UPPER BODY
Water Proof Jacket
Down Jacket / Warm Jacket
Light Weight T-shirt (At least 1 pair)
FOR LOWER BODY
Water Proof Pants
Running tights
Light Weight Pant
FOR HAND
Gloves
FOR FEET
Thin Inner socks (At least 2 pairs)
Woolen socks
Trekking boots (preferred comfortable boots)
OTHER ACCESSORIES
Sleeping bag
Water bottle etc
Suncream
Water purification tablets
Toiletries (Toilet paper etc)
Warm hat
Trekking Bag Etc.